The modular system for all your storage and transportation needs.
Now comes in all the heights you need too!
UNICELL® now introduces its full line of MULTI-MODULE (M2) storage and transportation carts. Designed to meet todays requirements for maximum efficiency and maximum versatility.
MULTI-MODULE (M2) offers a high quality, flexible method of transporting materials and equipment whenever and wherever they are needed.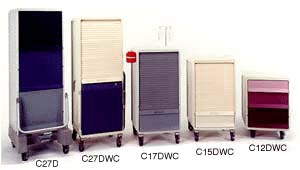 MULTI-MODULE (M2)
More Versatility More Flexibility More Square Feet of Storage More Efficiency
All this, while still maintaining the total flexibility that is uniquely UNICELL. MULTI-MODULE (M2) is completely interchangeable with the UNICELL® component system of drawers, shelves and front enclosures.